Our Channelview Sprinkler Installation Service Also Covers The Replacement Of Broken Pop-Up Heads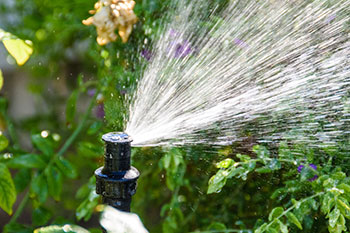 There are a lot of parts to an irrigation system, but the superstars are the spray heads. For most systems this means pop-up heads that retract into the ground when not in use. This is the most common part on the entire system to get damaged. Pop-up heads can be broken by low mower blades, thrown rocks and debris, and critter teeth among other things. If one head gets damaged and fails to perform correctly, the entire system can become out of sync.
When our Channelview sprinkler installation service sees a bad pop-up head there is a simple process we go through to determine what needs to be done to fix it.
Step 1 – Visual inspection of the entire unit including spray pattern. Sometimes the problem is just mud and grass clippings clogging up the spray nozzle, sometimes it's not.
Step 2 – Inspection of the riser and diaphragm. If the riser is too short or is being hampered in its ability to lift out of the pop-up hole, we will find out why and clear the blockage. A build up of grass clippings and dirt is almost always the cause of this problem although it can also be a problem with the solenoid in the diaphragm. A torn diaphragm will allow water into the solenoid and result in an electrical shortage.
Step 3 – Check the pressure along the entire run. If the problem isn't in the pop-up head itself, it may be in the amount of water pressure at the particular station. We will use leak detection devices and, if necessary, a video snake to check for break in the delivery lines.
In most cases, a physically broken pop-up head can be swapped out with a replacement rather quickly. Once it is replaced, we will make sure that everything is working correctly and at the right pressure o deliver the coverage that is required on your lawn.
We Will Choose The Appropriate Pop-Up Head For Your System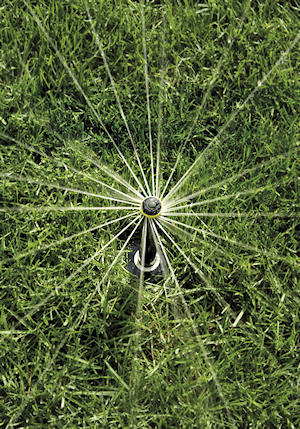 There are several different types of pop-up heads including stationary, rotary, micro heads and specialty heads. The most commonly used heads are the stationary and rotary versions.
Stationary heads usually spray a 360 degree arc of water but can be scaled down to as little as 30 degrees.
Rotary heads spray farther and at a smaller angle, but rotate around in an arc of up to 360 degrees.
Micro heads are usually used on small planting beds or specimen plantings to direct extra water exactly where it is needed.
Specialty heads can be dual orifice (two sprayers), high efficiency or even multiple arc adjustable.
If you have questions about your pop-up heads, call the experts at our Channelview TX sprinkler installation team. If you've got a problem, call us now and get on the list. We'll be there to fix it as fast as possible.